home
overview
research
resources
outreach & training
outreach & training
visitors center
visitors center
search
search

UCSF Chimera is a highly extensible program for interactive visualization and analysis of molecular structures and related data, including density maps, supramolecular assemblies, sequence alignments, docking results, trajectories, and conformational ensembles. High-quality images and animations can be generated. Chimera includes complete documentation and several tutorials, and can be downloaded free of charge for academic, government, nonprofit, and personal use. Chimera is developed by the Resource for Biocomputing, Visualization, and Informatics (RBVI), funded by the National Institutes of Health (NIGMS P41-GM103311).
UCSF ChimeraX (or simply ChimeraX) is the next-generation molecular visualization program from the RBVI, following UCSF Chimera.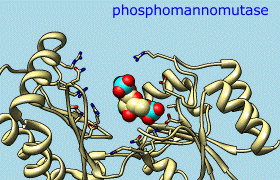 Different conformations and even different proteins can be compared by morphing from one structure to another. Users can specify the method of coordinate interpolation and how many intermediate structures should be generated. The result is displayed in Chimera's trajectory viewer, MD Movie. The morph can then be saved in coordinate form or recorded as an animation.
(More features...)
---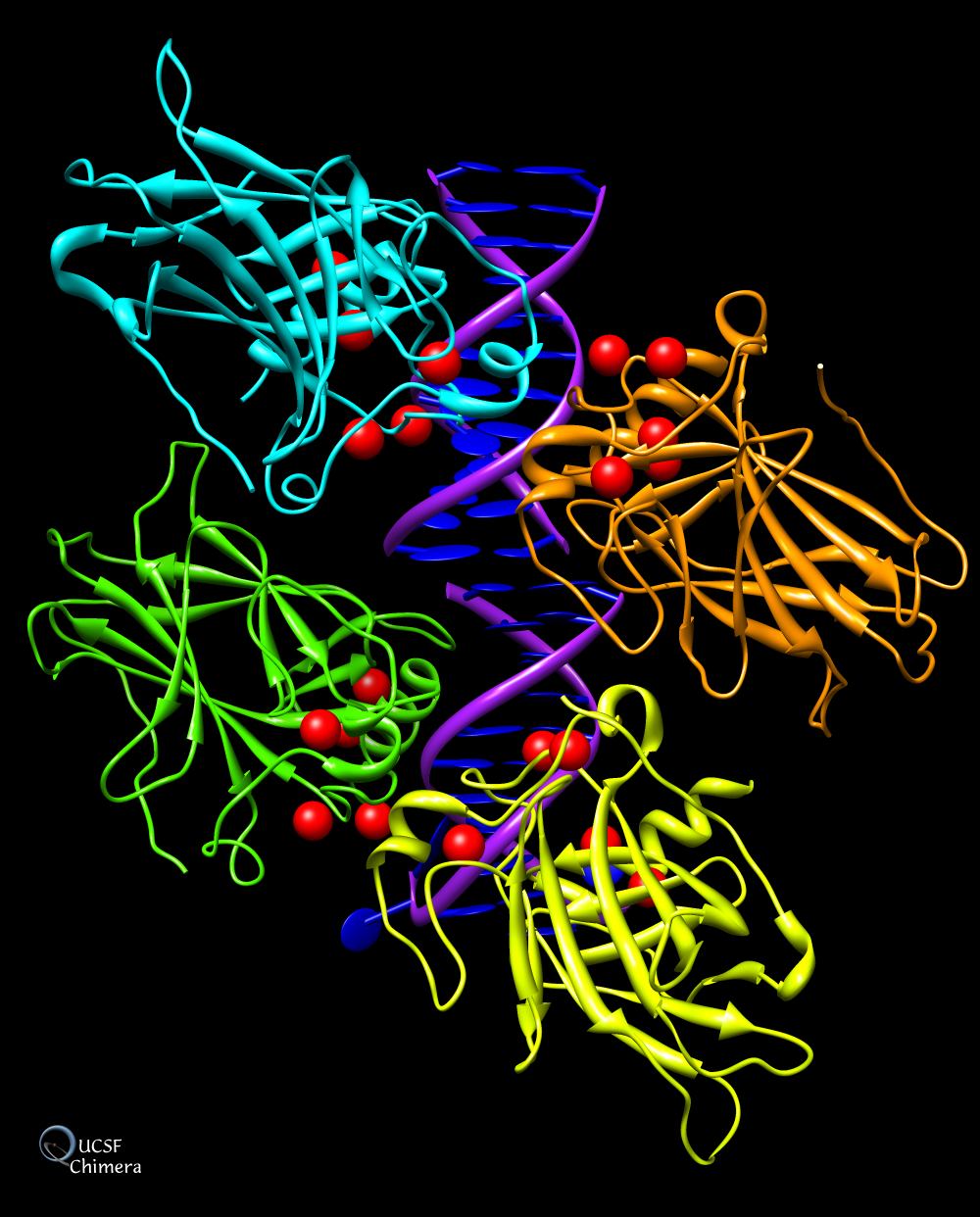 Mutations that inactivate the tumor suppressor p53 are found in over 50% of human cancers, and most of the cancer-associated mutations are within its DNA-binding domain. The image shows a tetramer of the p53 DNA-binding domain complexed with DNA (Protein Data Bank entry 2ac0). The tetramer subunits are shown as light blue, green, orange, and yellow ribbons, with red spheres marking several major "hot spots" of mutation. The DNA is shown in purple and blue. (More samples...)